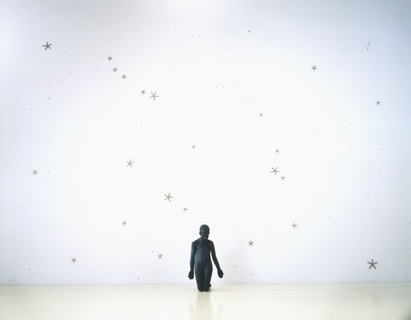 Something kind of wonderful happened yesterday. I had sent
a batch of poems over to an arts organization, which 
is co-sponsoring a performance entitled
The Form of Matter.
 And two were selected! 
This means that I'll be reading my work, along
with other poets,  standing in front of two art works
by women I've long admired -- Kiki Smith and Ann Hamilton. 
I've written (like a few times!) here about how pulled
and drawn and compelled I am to looking at and thinking
about and taking from the visual arts. The opportunity 
to read poems written in response to
sculptures by these women makes me very very happy. 
A joyous way to start this year.